BAMart
BAMbill Cover Artists
2011 NEXT WAVE FESTIVAL:
Donald Baechler, Red + Blue Rose, 2011, acrylic and fabric collage on canvas, 72" x 48", courtesy of the artist

2012 SPRING SEASON:
Phillip Taaffe, Chorus, 2011, mixed media on canvas, 78" x 76", courtesy of the artist
2011—2012 Exhibitions
NEXT WAVE ART:
Jules de Balincourt, Rashid Johnson, Robert Lazzarini, Maria Levitsky, Eileen Quinlan, Lee Quinones, Raha Raissnia, Kevin Stahl, Kate Steciw, Letha Wilson, Marina Zurkow
Curated by Dan Cameron
Peter Jay Sharp Building Lobby
SEP 13—DEC 18
SPRING EXHIBITION:
BAM 150: Archival Exhibition, historical objects, documents, and photographs from 1861—2011
Curated by David Harper and Sharon Lehner
Dorothy W. Levitt Lobby and Natman Room
JAN—JUN 2012
Special Projects and Events
BAMart and Artspace 150th Anniversary Special Edition Print, featuring artists Deborah Kass and Marcel Dzama

Deborah Kass, Save The Country Now, 2011, signed and numbered editions of 150, 12" x 17"

Marcel Dzama, The Donkey Prefers Garbage to Gold, signed and numbered editions of 150, 12" x 17"

8th Annual BAMart Silent Auction Beth DeWoody, Honorary Chair

EDITIONS/ARTISTS' BOOKS FAIR:
548 W 22nd St New York NOV 2011
Community
BAM offers a wealth of free programs. An audience of 140,000 enjoys free music,
films, and a variety of
special events.
BAM organizes and hosts numerous community- oriented and free events each year. They include the popular R&B Festival at MetroTech, Senior Cinema, community receptions in conjunction with mainstage performances, the kid-centric BAMboo! Halloween celebration, the DanceAfrica bazaar, outdoor performances, art exhibitions, film screenings, and the Annual Brooklyn Tribute to Dr. Martin Luther King, Jr., this year featuring New York City Department of Education Chancellor Dennis M. Walcott, Institutional Radio Choir, and Toshi Reagon.

Photo: Beowulf Sheehan
Community
DanceAfrica Bazaar
40,000 visited this outdoor market celebrating DanceAfrica

BAMboo!
Every year, BAM welcomes 3,500 neigh- bors to BAMboo!, a free outdoor Halloween extravaganza.

Community Receptions
BROOKLYN BABYLON TO THE ONES I LOVE
American Ballet Theatre's THE NUTCRACKER

Community Performances Offsite and Outdoors
DANCEAFRICA/FORCES OF NATURE performance Brooklyn Museum


FAB Fridays
Presented in partnership with FAB Alliance Business Improvement District:
DJ RICH MEDINA
WUNMI AND SLOW COMMOTION
DIGITAL DIASPORA
TALU GREEN

Performing the Streets
Presented in partnership with Downtown Brooklyn Arts Alliance and the Downtown Brooklyn Partnership:
ANDRE LASSALLE AND PREMONITION

R&B Festival at MetroTech
This free outdoor summer concert series,
attended by 25,000, features an eclectic roster of legendary trailblazers and emerging musical visionaries of R&B and world music. These lunchtime performances are held at MetroTech Commons, located at the corner of Flatbush and Myrtle Avenues in Downtown Brooklyn.

2011
RAM
SWAMP DOGG
URBAN GUERILLA ORCHESTRA with special guest
MILES JAYE
JOSÉ JAMES
MAXI PRIEST


2012
LARRY GRAHAM AND GRAHAM CENTRAL STATION
ARTURO O'FARRILL AND THE AFRO
LATIN JAZZ ORCHESTRA
KY-MANI MARLEY
FISHBONE

T25th Annual Brooklyn Tribute to Dr. Martin Luther King, Jr.
For a quarter-century, BAM has celebrated the memory of Dr. Martin Luther King, Jr. with a free event filled with music, film, art, and moving tributes from esteemed speak- ers and local community leaders.

Continued


Community
Keynote speaker
Dennis M. Walcott, Chancellor, New York NYC Department of Education

Musical guests Institutional Radio Choir (The Hitmakers) from the Institutional C.O.G.I.C. of Brooklyn
Toshi Reagon and BIGLovely

Speakers
Reverend Dr. Cheryl Anthony
Karen Brooks Hopkins, BAM President
Charles E. Schumer, US Senator

Marty Markowitz, Brooklyn Borough President
Sandra Chapman, Deputy Borough President of Brooklyn, MC
Christine Quinn, New York City Council Speaker
Yvette Clark, Congresswoman
Derek Jenkins, Target and BAM Trustee
Dr. William L. Pollard, President, Medgar Evers College
Michael R. Bloomberg, Mayor
Charles Hynes, Brooklyn District Attorney
Film screening
Black Power Mixtape (2011)

Picture the Dream community art exhibition featured collages created in workshops by children from the Lafayette Gardens Com- munity Center, presented in collaboration with the New York City Housing Authority.

Senior Cinema
BAM Senior Cinema is a free monthly film series for community members ages 65 and older. This popular program serves
approximately 2,500 seniors in the local community annually.

SHAFT
PSYCHO
THE SWEET SMELL OF SUCCESS
GUESS WHO'S COMING TO DINNER
FRENCH CONNECTION
ROMAN HOLIDAY
THE BROTHER FROM ANOTHER PLANET
SUDDENLY LAST SUMMER
VIRIDIANA

Free Movies for Winter Break (for teens)
LOVE AND BASKETBALL
CROOKLYN

Professional
Development Program
Sessions on marketing, fundraising, and more build necessary foundations for longterm success.
The BAM Professional Development Program is a 14-month training program for qualifying Brooklyn nonprofit arts organizations. A joint effort between BAM and DeVos Institute of Arts Management (DVIAM) at the Kennedy Center, BAM PDP provides professional development training and deeply

discounted theater and rehearsal studio rental to a select number of companies. With the support of Brooklyn Community Foundation and the New York Community Trust, BAM, and DVIAM, the goal of this initiative is to help these organizations expand their skill base, increase their institutional capacity, and build necessary foundations for long-term success through sessions on marketing, fundraising, and more. BAM PDP kicked off its inaugural year with a celebration at the BAM Fisher on April 24, 2012. The event

welcomed 14 companies to BAM along with 11 DeVos Institute Performers In Transition fellows, dancers who are interested in making a transition to arts administration. The program culminates with self-funded productions by six of the Brooklyn-based companies (to be selected by an independent panel) at the BAM Fisher in the spring/summer of 2013.

PDP kick-off event. Photo: Beowulf Sheehan
Professional Development Program
PDP Participating Organizations
Batoto Yetu
Big Dance Theater
Brighton Ballet Theater*
Bronx Academy of Arts and Dance (BAAD!)
Brooklyn Ballet
LEIMAY—CAVE*
The Center for Performance Research
Creative Outlet Dance Theatre of Brooklyn
Dušan Týnek Dance Theatre*
Evidence, A Dance Company
Gallim Dance*
LAVA*
Tiffany Mills Company*
Triskelion Arts

*Performing at the BAM Fisher at end of residency
Participating Fellows
Danielle McFall
MOMIX Dance Theatre
Emily Waters
Pennsylvania Ballet, Royal Danish Ballet
Francine Sheffield
Urban Bush Women
Katie Diamond
José Limón Dance
Keith Roberts
American Ballet Theatre,
Twyla Tharp Dance
Leslie Roybal
Flamenco Vivo Carlota Santana
Natalia Alonso
Complexions Contemporary Ballet,
Ballet Hispanico
Paloma McGregor
Liz Lerman Dance Exchange,
Urban Bush Women
Richard Chen See

Paul Taylor Dance Co.
Rujeko Dumbutshena
Fela! On Broadway
Sara Procopio
Shen Wei Dance Arts

Speakers
Joseph V. Melillo
Executive Producer, BAM
Stephanie Hughley
Vice President of Education & Humanities, BAM
Brett Egan
Director DeVos Institute of Arts Management at the Kennedy Center
Marilyn Gelber
Brooklyn Community Foundation
Lorie Slutsky
New York Community Trust

Sessions
Jun 11, 2012
Session #1: Planning
PDP Participants: Karen Brooks Hopkins, President, BAM Michael M. Kaiser, President, John F. Kennedy Center for the Performing Arts Stephanie Hughley, Vice President of Education & Humanities, BAM Brett Egan, Director, DeVos Institute of Arts Management at the Kennedy Center

Jun 25, 2012
Session #2: Artistic Planning and Institutional Visibility Brett Egan, Director DeVos Institute of Arts Management at the Kennedy Center BAM PDP Production Team: Gwendolyn Kelso, Sara Danielsen, Josh Escajeda, Danielle Colburn, Ryan Gastelum

BAM Education
BAM serves more than 220 schools every year with its education programs; half of
them are in Brooklyn.
BAM Education connects learning with creativity, engaging imagination by encouraging self-expression through in- and after-school arts education programming, workshops for students and teachers, school-time performances and films, and school-break arts programs. Each class that attends a performance or film program at BAM receives an in-school, pre-show preparation workshop from a BAM teaching artist and engages in post-performance discussions. Teachers (and, in some cases, students) also receive extensive customized study guides. BAMfamily programming widens the lens of artistic discovery, offering young people and families smart, stimulating, and globally diverse dance, theater, storytelling, film, and music.

BAMkids Film Festival. Photo: Beowulf Sheehan
Education
Schooltime
performances of mainstage productions

Fall 2011
SYMPHONY FOR THE DANCE FLOOR 69°S.
BROOKLYN BABYLON
KRAPP'S LAST TAPE

Spring 2012
RICHARD III
BEING SHAKESPEARE
MAYHEM POETS
THE CARETAKER
POETRY 2012: GRAND SLAM!
DANCEAFRICA 2012: ADANFO ENSEMBLE
Films
Grades 7—12:
Screening Activism: FREEDOM RIDERS
Directed by Stanley Nelson
Commentators: Stanley Nelson, Janet Braun-Reinitz, and Laura and Francis Randall

THE PEOPLE SPEAK
Directed by Anthony Arnove, Chris Moore, and Howard Zinn
Commentators: Chia-Ti Chiu and Samara Gaev
Grades 7—12:
Screening Youth at Risk Around the World: BORN INTO BROTHELS
Directed by Zana Briski and Ross Kauffman
Commentators: Avijit Halder and Ross Kaufmann

KES
Directed by Ken Loach
Commentators: Danielle Durchslag and Victor Sanchez


THE CLASS
Directed by Laurent Cantet
Commentators: Danielle Durchslag and Victor Sanchez

ELEVATE
Directed by Anne Buford
Commentators: Anne Buford and Moussa

Grades 2—6:
Screening Children's Classics:
THE MUPPET MOVIE
Directed by James Frawley
Commentator: Cheryl Henson

Continued


Education
CHARLOTTE'S WEB
Directed by Gary Winick
Commentators: Nina Crews and Francesca Burgess

BAMkids Film Festival: Selected Short Films
Commentators: Nefise Özkal Lorentzen, Julian Rumi Özkal Lorentzen, and Mark Newell


Art Residencies and Master Classes
Richard's Rampage (Kevin Spacey Foundation)
AfricanDanceBeat
AfricanMusicBeat
Brooklyn Reads
Shakespeare Teaches Students
Master classes with Chuck Davis
DanceAfrica master classes with Adanfo Ensemble


After-School Programs Arts & Justice Dancing into the Future
Young Critics
Young Film Critics
DanceAfrica Education Program: Collaboration with Bedford Stuyvesantv Restoration Corporation
CASA (Cultural After-School Adventures)
Peace A to Z (PAZ) (PS 24K)

School-Break Program
Pilobolus for Kids
Professional Development
Professional Development with Chuck Davis
Shakespeare Teaches Teachers

BAMFamily
Books to Film with Doreen Cronin
14th Annual BAMkids Film Festival with live performances by Oran Etkin's Timbalooloo and PASTA! A Pop Ups Puppet Musical
Mayhem Poets
Humanities
Artist Talks provide context for Next Wave and Winter /Spring performances.

Eat, Drink & Be Literary allows devoted readers an opportunity
to engage with their favorite authors over dinner and drinks.

The Humanities programs at BAM are an opportunity for audiences to enrich their experience of BAM productions by engaging in discussion with artists from the Next Wave Festival and Spring Season. These Artist Talks include pre- or post-show interviews with BAM artists, moderated by other artists, critics, or scholars, and panel discussions on topics relevant to the season's productions.



BAM created its Iconic Artist Talk series on the occasion of BAM's 150th anniversary. Using original performance footage and images from the BAM Hamm Archives, these talks survey BAM's relationship with the iconic artists that have called our spaces home, delving into the evolution of their work over the years.

The Eat, Drink & Be Literary series, presented in partnership with the National Book Awards, brings major authors to BAMcafé for intimate dinners, readings, and discussions. The evenings begin with a buffet and live music. The author's reading is followed by an interview about the creative process and artistic themes and concludes with an audience Q&A and book signing.
Humanities
Artist Talks
ARTISTS RESPOND TO 9/11
In conjunction with AWAKENING
David Harrington with Diane Berkun, Porochista Khakpour, and Julian Laverdiere
Moderated by Brooke Gladstone

SHAKESPEARE IN THE MIDDLE EAST
In conjunction with THE SPEAKERS PROGRESS
Sulayman Al-Bassam with Robyn Creswell


JOHN ROCKWELL ON THE THREEPENNY OPERA
In conjunction with THE THREEPENNY OPERA John Rockwell

MOVIES AND THEATER
In conjunction with
CRIES AND WHISPERS
Ivo van Hove with Violaine Huisman

ANTARCTIC VOYAGE
In conjunction with 69°S
Jessica Grindstaff and Erik Sanko with Daniel P. Schrag
Moderated by Graham Burnett


STAGING A SERIAL KILLER
In conjunction with
THE INFERNAL COMEDY
John Malkovich, Michael Sturminger, and Martin Haselböck

GRIEF IN GREEK TRAGEDY
In conjunction with SUPERNATURAL WIFE
Anne Carson with Annie-B Parson and Paul Lazar

FADO: HISTORY; FADO: FORM
In conjunction with
TUDO ISTO É FADO
Lila Ellen Gray

GET GAGA
In conjunction with Hora Batsheva Dance Company


'TIS PITY
In conjunction with
'TIS PITY SHE'S A WHORE
Declan Donnellan with James Shapiro

BEING SHAKESPEARE
In conjunction with
BEING SHAKESPEARE
Jonathan Bate with Barry Edelstein

NATURALISM AND RUSSIAN DRAMA
In conjunction with THREE SISTERS
Lev Dodin and Dina Dodina
Moderated by Irina Prokhorova

Continued


Humanities
Post-Show Artist Talks
DANIEL BERNARD ROUMAIN (DBR)
In conjunction with SYMPHONY FOR THE DANCE FLOOR
Moderated by Terrance McKnight

JOHN JASPERSE AND COLLABORATORS
In conjunction with CANYON
Moderated by Mary-Jane Rubenstein

JOHN HURT
In conjunction with KRAPP'S LAST TAPE
Moderated by Simon Critchley


SIMON CALLOW
In conjunction with
BEING SHAKESPEARE, Moderated by Jeff Dolven

JONATHAN PRYCE
AND COMPANY
In conjunction with
THE CARETAKER, Moderated by Austin E. Quigley

Iconic Artist Talks
ROBERT WILSON
Moderated by Joseph V. Melillo

LIN HWAI-MIN
Moderated by Rachel Cooper

WILLIAM FORSYTHE
Moderated by Marina Harss


MERCE CUNNINGHAM DANCE COMPANY
Daniel Arsham, Gavin Bryars, Paul Kaiser, and Patricia Lent, Moderated by Trevor Carlson
Introduced by Judith R. Fishman

MEREDITH MONK
Moderated by Bonnie Marranca

STEVE REICH
Moderated by John Schaefer

BILL T. JONES
Moderated by Thelma Golden

CHUCK DAVIS
Moderated by Jawole Willa Jo Zollar
Eat, Drink & Be Literary
Authors:
RUSSELL BANKS
TÉA OBREHT
TEJU COLE
ALEKSANDAR HEMON
ANN PATCHETT
SAPPHIRE
EDWIDGE DANTICAT
DENIS JOHNSON

Moderators:
Harold Augenbraum
Francine Prose
Deborah Treisman
Dance Motion USA℠
The finest contemporary American dance abroad, facilitating cross-cultural exchange.
Rennie Harris in Tel Aviv. Photo: Courtesy US Embassy Tel Aviv



In 2012 the second successful season of DanceMotion USA℠ took place, a program created by the Bureau of Educational and Cultural Affairs of the US Department of State to showcase the finest contemporary American dance abroad while facilitating cross-cultural exchange. BAM was once again chosen to serve as grantee and administrator of the program, selecting four companies to participate in the 2012 tours. During the tours, American companies gave performances and participated in outreach events, master classes, workshops, and discussions, sharing their artistic viewpoints while experiencing the host countries' own cultural offerings.



The 2012 season expanded on this format to include a USbased component of the cultural exchange; in November, Korea National Contemporary Dance Company traveled to Brooklyn to collaborate with Trey McIntyre Project for four performances at the new BAM Fisher.

Other 2012 DMUSA℠ highlights included BAM's first-ever initiatives in long-distance online learning, including a BAM performance by Trey McIntyre Project and the KNCDC webcast live around the world, and a master class in Korean dance taught to students simultaneously at BAM and the Seoul Institute of the Arts in South Korea.
Dance Motion USA℠
2012 Tours
Rennie Harris Puremovement (Philadelphia)
Egypt
Israel
Palestinian Territories

Jazz Tap Ensemble (Los Angeles)
Mozambique
Zimbabwe
The Democratic Republic of Congo

Seán Curran Company (New York)
Kazakhstan
The Kyrgyz Republic
Turkmenistan

Trey McIntyre Project (Boise, ID)
China
South Korea
The Philippines
Vietnam




Cries and Whispers. 2011 Next Wave Festival. Photo: Richard Termine
BAM at 150
The 150th anniversary was celebrated
in a variety of engaging ways.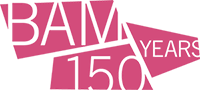 The 16-month-long celebration honoring BAM's 150th anniversary as the country's oldest performing arts center engaged audience members in a variety of ways.

Sankai Juku | Original performance photo: Jack Vartoogian/ Front Row Photos
Landmark performances and screenings

The publication of BAM: The Complete Works (Quantuck Lane Press)

The release of BAM150, a documentary by Michael Sládek which premiered at the Tribeca Film Festival

Exclusive member and patron events such as the BAM 150th Anniversary Gala with Dr. John
Special archival and art exhibitions

Iconic Artist Talks

Launch of the BAM Blog Chase was the BAM 150th Anniversary sponsor

BAMcinématek's Brooklyn Close-Up: a monthly film series

BAMboozle, a beer made specially for BAM by Brooklyn Brewery
An ad campaign, BAM And Then It Hits You, which won an Effie Award, recognizing the most effective advertising

Whimsical BAM at 150 socks from Ozone Design.

BAM connected with fans on social media, doubling the number of its Facebook and Twitter followers
BAM at 150
BAM Hamm Archives
The Archives holds one of the preeminent collections of
historical and contemporary performance.
The BAM Hamm Archives is a vital resource for artists, historians, students, and art aficionados, and it holds one of the preeminent collections of historical and contemporary performance materials, including original photos,
posters, programs, press clippings, brochures, video, audio, correspondence, and other materials dating back to the 1860s.

As BAM celebrated its 150th anniversary the BAM Hamm Archives
partnered with virtually every department in the institution in telling the BAM story. The success of these partnerships has led to several interdepartmental projects becoming permanent additions to BAM's programming,
including the BAM Blog and the Iconic Artists Talks. These talks, created in partnership with Education & Humanities, provide a forum—utilizing original performance footage and images from the archives—for Continued


BAM Hamm Archives
important artists to discuss their oeuvres at BAM. The archives remains a major contributor to the blog with recurring features such as "Fresh Hamm," which highlights new acquisitions, and "This Week in BAM History." In the spring of 2011 it was announced that the
BAM Hamm Archives received a generous four-year grant from the Leon Levy Foundation in order to develop a robust digital repository that will include printed materials and audio and video samples of performances, artist talks, and other media. This web-based tool will provide artists,
students, and audiences across the globe access to the performances, images, and ideas created over the past 150 years.

The BAM Hamm Archives continues to serve researchers, create displays, and exhibits, and organize and conduct
tours. It is currently located at One MetroTech Center in Downtown Brooklyn. Major support for the BAM Hamm Archives comes from Charles J. and Irene F. Hamm and the Leon Levy Foundation.

Photos courtesy BAM Hamm Archives
Capital Projects
Open in September 2012, the BAM Fisher features the intimate, flexible 250-seat Fishman Space.
In 2012, BAM's Capital Projects department completed work on the BAM Fisher, the institution's first new building in more than 100 years. Featuring the Fishman Space—a black-box-style theater with flexible seating—the venue accommodates works less suited for larger venues, as well as local and emerging talent. The building's offices, classroom space, Hillman Studio, and Max Leavitt Workshop also give BAM Education & Humanities dedicated space to develop and implement its programming, and the Rooftop Terrace and Stutz Gardens offer a choice outdoor site for events. The building officially opened on September 5, 2012, with a festive block party.
Also in 2012, the BAM Harvey Theater seat replacement project was completed in less than four months. This extensive renovation included new lobby entrances, seats, seating platforms, and stage, and installation of the new 40-foot-wide Steinberg Screen and 3D digital projector that upgrades the Harvey to a state-of-the-art HD cinema.

Jonah Bokaer X Anthony McCall's ECLIPSE in rehearsal, BAM Fisher Fishman Space. Photo: Francis Dzikowski
Membership
Experience all that BAM offers through Membership.
BAM audiences are some of the most passionate and dedicated arts supporters in New York City, and it shows in our member programs. Across every level and type of involvement, BAM membership increased


12% in the past year. Friends of BAM brings together those performing arts enthusiasts who support diverse programming on BAM's stages. Members receive an array of benefits, including
members-only advance access to tickets; waived ticket handling fees; and invitations to exclusive free events—which this year included a Next Wave season preview and screening of the documentary BAM150;
a working rehearsal of Robert Wilson's The Threepenny Opera; and a screening of Stealing Beauty introduced by Friends of BAM co-chairs Jeremy Irons and Sinéad Cusak. Continued




Membership
BAM Cinema Club members support world-class first-run and repertory film programming at BAM Rose Cinemas. All members receive $5 off or free admission to the cinemas (BAM Movie Moguls attend films for free all year); invitations to monthly screenings and discussions with international and local;
and this season, priority access to BAMcinemaFest 2012, featuring a cast Q&A and sneak preview of Beasts of the Southern Wild.

The Producers Council and Chairman's Circle are groups of supporters as extraordinary as the work they make possible—individuals who provide annual support starting
at $1,500. Members of the Producers Council receive a host of VIP privileges, including personalized ticket handling and concierge services; invitations to all opening night parties and working rehearsals; access to private donor lounges; and invitations to exclusive events. This year's Producer's Council Celebration paired a
festive dinner with a lively performance of Red, Hot & Cuba. For donors above $2,500, the Chairman's Circle dinner offered intimate conversation hosted BAM's Chairman of the Board, followed by a performance of The Caretaker, featuring Jonathan Pryce.

Members in the Opera House. Photo: Kyle Dean Reinford


Jonathan Pryce in The Caretaker. 2012 Winter/Spring. Photo: Richard Termine
BAM Financial Statements
BAM's financial statements are audited by Marks Paneth & Shron LLP.
The summarized Statements of Financial Position as of June 30, 2012 and 2011,
and Statements of Activities for the years ended June 30, 2012 and 2011 were derived
from BAM's financial statements. The complete audited financial statements are
available at guidestar.org, or by writing to the NYS Charities Bureau at
120 Broadway, New York, NY 10005.


The Threepenny Opera. 2011 Next Wave Festival. Photo: Stephanie Berger
Dear BAM Family,
The mission of the BAM Endowment Trust (BET) is to maintain, manage, and augment the endowment for BAM, for the purpose of supporting the programs, operations, and facilities of BAM in the long term. The endowment provides the financial underpinning to launch new artistic initiatives, plan for future years, seize opportunities for institutional advancement, and
confront unanticipated challenges. BAM sincerely thanks those listed and all contributors who have made gifts to the BAM Endowment Trust. The Board of the BAM Endowment Trust is pleased to report another year of successful results. The Endowment, currently valued at $72 million as of June 30, 2012, provides a stable base of annual funding for BAM's operations and
initiatives. The Board's goal, along with management and the Board of BAM itself, is to ensure that the next 150 years at BAM will be as outstanding as the first 150. It has been my personal privilege, working with our active board of trustees, to steward our investments to support that future. The last five years have been marked by significant volatility in
domestic and global financial markets, but we remain confident in the endowment's health and stability. During the past year, our board commenced a broad review of our investment objectives and interviewed a range of consultants and investment advisors to serve as a potential advisor to the Trust. Substantially all of our trustees Continued

participated in that undertaking. We anticipate formalizing a relationship shortly, and are confident that fresh eyes will complement the active participation of management and the Board.

As I mentioned in last year's letter, there have been some significant changes made in recent years to New York State endowment regulations.
The New York Prudent Management of Institutional Funds Act ("NYPMIFA") went into effect in 2010. The legislation stipulated that institutions like BET are allowed to draw from endowment funds below their original dollar amount without court approval or attorney general review—provided that the institution's board of directors approves said spending as prudent.


BET policies have been largely unaffected, but we continue to remind endowment donors of the law change, and request that they let us know if they would prefer that we not allow their funds to dip below their original dollar value.

As guardian investors in BAM's future, we at BET take our responsibility to this visionary organization very seriously.


I am honored and grateful to my fellow trustees for their dedication, and look forward to another fruitful year. Thank you for your interest and support.

All the best,
Tim Ingrassia
Chair, BAM Endowment Trust Board of Trustees




BAM Endowment Trust
Board
BAM Endowment Trust Chair
Timothy J. Ingrassia

Vice Chair
Norman L. Peck

Treasurer
Keith Stubblefield


Members
William A. Douglass III
Thérèse Esperdy
Elizabeth Holtzman
James I. McLaren
Gabriel Pizzi
Alberto Sanchez
Timothy Sebunya
R. Edward Spilka
Nora Ann Wallace
Henry Christensen III, Ex Officio
Alan H. Fishman, Ex Officio


BAM Endowment Trust
Donors
$5,000,000 and above
Richard B. Fisher & Jeanne
Donovan Fisher
The Howard Gilman Foundation
The Peter Jay Sharp Foundation
Lila Wallace-Reader's Digest
Endowment Fund for Community,
Educational, & Public Affairs Programs

$1,000,000 and above
Altria Group, Inc./Next Wave
Forward Fund
BAM Fund to Support Emerging
and Local Musicians

Brooklyn Community Foundation
The Irene Diamond Fund
Doris Duke Charitable Foundation
Emily H. Fisher
The Ford Foundation Fund to
Support Collaborative Creativity
Among U.S. Artists
The Andrew W. Mellon Foundation
Fund For Opera & Music-Theater
Bruce C. Ratner
William Boss Sandberg
The Peter Jay Sharp Fund for Opera
and Theater
The SHS Foundation
The Starr Foundation

$500,000 and above
The Campbell Family Foundation
The Devitre Fund
Judith R. & Alan H. Fishman
Charles J. & Irene F. Hamm
Maribelle & Stephen Leavitt
Diane & Adam E. Max
Mary & Jim Ottaway Jr. in honor of
Ruth Blackburne Ottaway
Rockefeller Brothers Fund
Jonathan F.P. & Diana V.C. Rose
Martha A. & Robert S. Rubin
Nora Ann Wallace & Jack Nusbaum


$250,000 and above
The Bohen Foundation
The Jessica E. Smith and Kevin R.
Brine Charitable Trust
The Charles & Valerie Diker Dance
Endowment Fund
The Horace W. Goldsmith Foundation
Michael Bancroft Goth Endowed
Annual Performance Fund
William Randolph Hearst
Endowment for Education and
Humanities Programs
The Rita & Alex Hillman Foundation
Carole & Irwin Lainoff
Continued

Maxwell Family Fund in Community
Funds, Inc.
The Geraldine Stutz Trust, Inc.

$100,000 and above
Michael Bailkin, Marvin Levine,
Jesse Masyr, David Stadtmauer
Robert & Joan Catell Fund for
Education Programs
Neil D. & Kathleen M. Chrisman
Mr. & Mrs. Henry Christensen III
Madison S. Finlay
Francena T. Harrison Performance Fund
Rita K. Hillman
HSBC Bank USA, N.A.
Independence Community Bank

Stephanie & Tim Ingrassia
Mr. & Mrs. Edgar A. Lampert
Annie Leibovitz & Studio
Leo Burnett, USA
James McLaren & Lawton Fitt
Sarah G. Miller & Frank L. Coulson
The Morgan Stanley Community
and Educational Fund
J.P. Morgan & Co. Incorporated
The Jerome Robbins Foundation, Inc.
May & Samuel Rudin Family Foundation
Mr. & Mrs. Ame Vennema
Verizon Communications
The Isak and Rose Weinman Foundation in
honor of Madame Lilliana Teruzzi

The Isak and Rose Weinman Foundation in
honor of Madame Lilliana Teruzzi
The Norman & Rosita Winston Foundation
Anonymous

BAM Angels
Denis Azaro
Bettina Bancroft
Robert & Joan Catell
Neil D. Chrisman
Mr. & Mrs. Henry Christensen III
Mallory Factor
Madison S. Finlay
Richard B. Fisher
Judith R. & Alan H. Fishman
Rita Hillman
Barbara T. Hoffman
William Josephson
Charlotte & Stanley Kriegel

Edgar A. Lampert
Harvey Lichtenstein
Phyllis Holbrook Lichtenstein
Scott C. McDonald
Evelyn & Everett Ortner
Frank J. & Adeline Pannizzo
William Winthrop Parsons
Marie D. Powers
William Boss Sandberg
Louis Sanders
Harriet L. Senz
Toni Mendez Shapiro
Bella F. Stoll
Lynn M. Stirrup
PaulaMarie Susi
Charlene Magen Weinstein & Laurence
Benjamin Molloy
Judge Franklin R. Weissberg
Carol Yorke & Gerard Conn

BAM Endowment Trust
Financial Statements
BET's financial statements are audited by Marks Paneth & Shron LLP.
The summarized Statements of Financial Position as of June 30, 2012 and 2011,
and Statements of Activities for the years ended June 30, 2012 and 2011 were derived
from BET's financial statements.The complete audited financial statements are available
at guidestar.org, or by writing to the NYS Charities Bureau at 120 Broadway, New York, NY 10005.